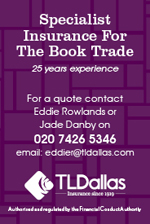 E-mail:dowle@tldallas.com
---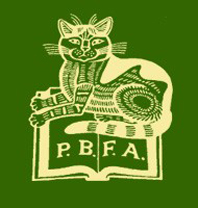 Visit website for benefits
of membership
www.pbfa.org
---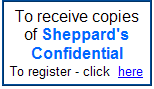 ---

---
Sheppard's Confidential 2014
© Richard Joseph Publishers Ltd

Richard Joseph, the editor, was taken into hospital, with acute stomach pains, and had an operation on the 18th Jan 2016.
The operation was successful and normal service will be resumed as soon as possible.
If you have an urgent enquiry, please contact Kevin, our IT Director, email: kevin@atlanticweb.co.uk who will do his best to help in Richard's absence.
---
Update Sunday 30th Jan 2016 17:30 GMT
Richard is progressing well in hospital. This afternoon he was tired but very cheerful and very keen to get back to work.
The target is to publish the next edition on Thursday 11th Feb.

Update Saturday 6 February 2016 10:09GMT
Richard is now home to continue his recovery. All being well, the next newsletter will appear next week - 11 February.
He has a large number of catalogues and e-mails to action!
---

Sheppard's Confidential
Our weekly trade newsletter is published every Thursday night (GMT) and each edition goes to readers in 45 countries.



You can read the latest edition as either a web page or as a PDF file. Select which you prefer but if you are not a registered dealer, you do need to register. These files are usually posted to the links on the right over the weekend after publication.



Issues contain news, articles and facts about the antiquarian and second-hand book trade and for dealers in ephemera, prints and maps. Issues usually include reviews of forthcoming auctions and book fairs, and reports on past auctions and major book fairs. News and contributions are published on varied subjects supplied by members of the trade - mainly in America, Canada, Australia, New Zealand and the United Kingdom.



Features on this website


Features include Calendars of Auctions & Book Fairs with comprehensive details, archives of Past Editions and Subject Insights, and a list of Books Wanted . Members registered on Sheppard's World are now able to enter details of forthcoming book fairs and auctions. To view these, please logon to this website using your access details supplied when you registered on Sheppard's World.


Search Dealers' Catalogues


This site includes a list of dealers' catalogues -

there are usually more than 70 to view (sometimes over 100) though the number can vary as old ones are removed and new ones added.



A new search facility has been added which allows the buyer to search the entire contents of all the PDF catalogues listed - so searches by title, author, publisher or any word in a catalogue are not only possible but make it that much quicker to find what you seek. Read more.


Anyone can view these catalogues, search for a title, and contact the dealer direct to purchase. To peruse catalogues click link on the navigation bar above. Most catalogues can be downloaded as a PDF file. Then use the search facility provided by your Acrobat Reader software.
If you need this software it is free from Adobe - to download [Click Here ]
Remember - the new Sheppard's search engine searches the entire contents of dealers' catalogues.
Please mention where you found the title when ordering!



Sheppard's Confidential - RSS Latest News Service


In addition to the weekly newsletters we will, as and when required, issue news flashes in text only form. These may also show any notices of stolen books - and cancellation, or changes to the published arrangements, of fairs and trade events. You can see the current ones by clicking on the orange logo above.



Sheppard's Confidential is published every Thursday night (GMT)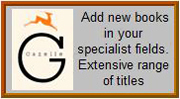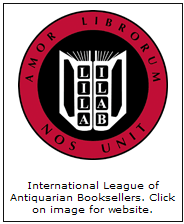 ---

Last updated: 14 November 2014